What's Your Elephant Art Exhibition:August 18 – September 29 2018
Niki Lopez & the 1310 Gallery presents:
The Elephant

: Art + Performance + Community Outreach

August 12th – September 29, 2017
Location: 1310 Gallery, Sailboat Bend Artist Lofts

Opening Night + Performance: Saturday, August 18th | 1310 Gallery | 6pm-10pm
Admission:  FREE & Open to the Public

Artist Niki Lopez will be curating her 10th Annual Art Show at Fort Lauderdale's 1310 Gallery. She was recently featured on the People Magazine Investigates: Cults series on the Investigation Discovery channel. There, Lopez shared her story of being raised in an abusive cult that thrived on secrecy, until she and other survivors broke their silence, which ultimately brought down the cult and its leader.

This experience inspired her to create a space in her art to share her "elephant" (an obvious truth that is being ignored or otherwise unaddressed) and to passionately provide opportunities for others to do the same. What's Your Elephant uses a combination of art exhibits, interactive installations, and workshops to provoke and facilitate discussions unveiling issues like gender, discrimination, and abuse.

Visual Artists:
Adewale Adenle
Artists for Black Lives Matter #a4blm
Cathleen Dean
Cindy Shaw
Jodi Stoner
Kristin Beck
Mary Catello
Naomi Lauren Ross
Natalya Kochak
Niki Lopez
Rene Gordon
Robbi Potter
Stonewall National Museum & Archives (COMMUNITY PARTNER)
Susan Buzzi
Tabatha Mudra
Talora Michaels
Teepop
Tina La Porta
Victoria Sheridan
#whatsyourelephant workshop artwork
Wilbert Simpson
Attendees are invited to participate with an interactive installation to share their "elephant." Lopez will also host a "What's Your Elephant" workshop at the location of this exhibition's community partner – Stonewall National Museum & Archives on Thursday, August 2, 2018. Participants will use creative arts in a safe space to reveal individual or societal "elephants" impacting their lives. "It's about acknowledging it [the elephant] owning it, so that it doesn't define you," says Lopez. 

Admission is free and open to the public. This exhibition presents materials of a sensitive nature. Viewer discretion is advised.
Opening night will be hosted by poet Rachel 'Flow Diva' Finely and include performances
Inez Barlatier
Venus Rising
Mystic Mantra Band
May Reign
Dillon
Morgyn Danae
G. Winston James
Charnell Richards and Chelsea Ward
Music DJ Bumi.
Sponsors: AIDS Healthcare Foundation, Niki Lopez Creative, 1310 Bandits Collective, Very GTV, Panku Literary and Arts Magazine, TBA, and the 1310 Gallery.
Community Partner: Stonewall National Museum & Archives. Stonewall National Museum & Archives: Stonewall, our 2018 Community Partner, is a nonprofit, tax-exempt 501(3) that promotes understanding through preserving and sharing the proud culture of lesbian, gay, bisexual, and transgender people and their significant role in society.
Sponsors include: AIDS Healthcare Foundation, Niki Lopez Creative, 1310 Bandits Collective, Very GTV, Panku Literary and Arts Magazine, TBA, and the 1310 Gallery.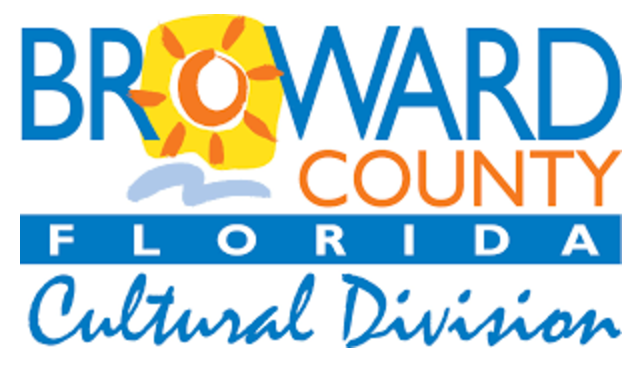 Funding for this project is provided in part by the Broward County Board of County Commissioners as recommended by the Broward Cultural Council and from the Community Foundation of Broward: Fonda, and H. Wayne Huizenga, Jr. Family Trust Fund, Gary J. Scotto Fun and Mary and Alex Mackenzie Community Impact Fund
Sponsor:
AIDS Healthcare Foundation
——
1310 Gallery is an artist-run collective that offers over 2400 square feet of exhibition space split into 3 levels, and housed within ArtSpace's live/work facility, Sailboat Bend Artist Lofts. 1310 Gallery rotates art exhibitions monthly and also hosts performances and workshops. 2013 Broward New Times "Best Art Gallery of the Year".   The gallery is open by appointment in addition to the Opening & Closing receptions. For further information please call 305-975-6262.
Opening exhibition RSVP: https://whatsyourelephant-artopening0818.eventbrite.com
Exhibition: August 18 – September 29th, 2018
Dates:
August 18 What's Your Elephant – Opening night & performance
Sept 6

 

Ignite Women South Florida / 1310 Bandits Short Film Screening
Sept 18

 

Artists Co-Lab Music Mixer
Sept 29

 

Artists Talk / Open Mic Closing
JOIN THE MOVEMENT
#whatsyourelephant
Creating provocative conversations around the unspoken.
A human experience project by Niki Lopez.
Submit your elephant:
Stay tuned for updates on podcast, workshop, and online panel discussions.
—
For further information please call 305-975-6262
1310 Gallery: 1310 SW 2nd Court, Fort Lauderdale FL 33312 – map
1310 Gallery recently recognized in the Broward New Times as "The Best of Art Gallery of 2013
This will be the 10th annual exhibition produced by Niki Lopez, some clips from previous events include:
July 15, 2017 – What's Your Elephant
2016 – What's Your Elephant
July 18, 2015 – What's Your Elephant
July 19, 2014 – L'éléphant dans la Salle (the elephant in the room)
July 20, 2013 – Parallels
July 21,  2012– Culture Clash
July 16, 2011- Into The Rabbit Hole
July 17, – 2010 – Space, Art + Love
August 15, 2009 – Colors, Lines & Soul–
2016
2012

2010

2009

About the producer: Niki Lopez is a multi-disciplined Visual Artist, an independent Graphic Designer, and resident member of the Sailboat Bend Artist Community. A graduate of the Art Institute of Fort Lauderdale.
Affiliations include: Spoken Soul Festival Alumni. About 1310 Gallery: A 37 unit live/work art community housing multi-disciplinary visual & performing artist.  The Sailboat Bend Artist Lofts hosts monthly shows every third Saturday of the month since 2008.